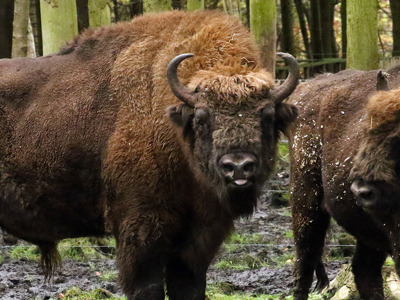 More WILDNESS at wildlife charity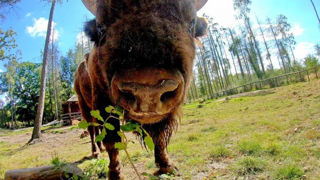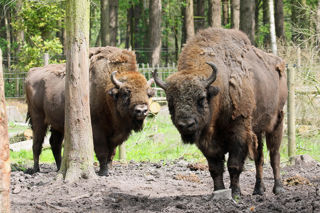 With the help of a generous donation of £49,739 from 'Viridor Credits Environmental Company', a Kent wildlife organisation is now able to do a dream project, that will pave the way for a truly wild UK woodland.
In the UK we are in the midst of nothing less than a wildlife catastrophe, with a 65% decline in native species and ecological systems under huge pressure. At the same time, we face climate change, the potential collapses in food production, and many more environmental challenges.
To help combat these challenges, a focus on the health of our woodland and native species is essential. This is why the Wildwood Trust in Kent is transforming a large area of their wildlife park. This will not only enhance the standards of their conservation work but also improve the park's woodland habitats. It will also improve access for education groups and researchers to learn about our ancient woodland habitats.
"These substantial upgrades will improve animal welfare and make it a lot easier for visitors to learn about our animals and their natural habitats. It also allows us to create a healthier and much more natural woodland within the park", says Paul Whitfield, Director General of The Wildwood Trust.
This project is funded by a grant from the Landfill Communities Fund by the organisation Viridor Credits. They are an independent, not-for-profit organisation that provides funding for community, heritage and biodiversity projects in the UK and Scotland.
This project is the first step towards something with an even bigger impact on nature and wildlife.
In collaboration with Kent Wildlife Trust, Wildwood is developing an innovative new project to monitor the effects of reintroducing formerly native big grazers such as bison and wild boar to a large area of woodland – the first time this has ever been tried in the UK.
"We know from research that animals such as bison have an incredibly positive impact on their environment, they open up spaces in dense woodlands to create room for more species and wildlife and they help aerate soil and spread seeds", says Paul Whitfield, Director General at The Wildwood Trust.
This Viridor Credits funded project is an important step towards realising this aim. Alison Salvador, General Manager said,
"Viridor Credits are delighted to be able to support such an innovative project. Not only will the aesthetic quality of the area be greatly improved by replacing the old and worn fences but the rewilding scheme will have a huge impact on the woodland area. This will ensure that the area supports a much more diverse array of plant and animal life and will allow visitors and volunteers to reconnect with nature."
Both projects are essentially about creating more nature, raising awareness about the essential role that native species have in restoring our habitats and inspiring other wildlife organisations to do the same.
Sign up here to receive our newsletter
;