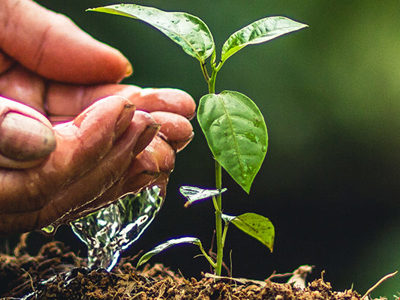 Donate now and join the fight to save Wildwood
Wildwood planned to open to the public today after being closed for almost three months. We had spent a huge amount of time and money putting measures in place to ensure that we could open in a safe and covid secure way.
There is a new one-way system in the park and a timed online booking system that would enable us to control numbers. We have installed additional toilets and hand sanitising stations. All our internal buildings remain closed and we have recorded videos of the animal talks for people to watch.
BUT – at midnight on Sunday the government passed a new law forcing us to remain closed to the public. We have had no explanation for this and we do not know when we will be able to open!
Not only was this a huge disappointment to us and our supporters but it is a very serious blow to Wildwood's future.
Today you can visit a National Trust garden, Kew Gardens, castle grounds, but not a Wildlife park. Public parks and beaches have been full of people. Soon, all non-essential retail shops like Primark will be open but you can't come and walk around an open space with animals.
Mental health has been hugely impacted by this pandemic and being in a safe outdoor space and connecting with nature is exactly what people need.
Without our visitors we are losing a huge amount of money – being closed for another month will cost Wildwood about £200,000. We cannot sustain that for long. Some of the biggest zoos in the UK have been told by the government to prepare to remain closed indefinitely. As a small charity Wildwood could not survive that.
Even when closed to the public we have been taking care of our animals and carrying on with our important conservation work – we announced a really important new partnership yesterday to reintroduce wildcats… this is such important work and we are determined not to stop.
We have been running live streams on social media to bring Wildwood into people's homes, we have created online education resources and filmed our animal talks, we have tried to remain positive and hopeful.
BUT NOW… WE ARE FIGHTING FOR OUR FUTURE!
Being forced to remain closed indefinitely is a devastating change. Wildwood's closure had been voluntary until this new law. We are doing all we can to fight it. We have written to our MP and we are supporting other zoos in lobbying the government. Parliament has agreed to debate this on 11 June so please contact your MP!
We remain utterly committed to looking after our animals, carrying on with our conservation work and our animal rescues. We have two orphaned bear cubs coming in a few months. We cannot let this crisis stop us from completing their rescue.
We are really grateful for the support we've already received from so many of you, whether by fundraising, donating, adopting our animals or joining as a member and continuing your memberships despite being unable to visit, this will all go a long way towards helping us survive this crisis. Thank you all so much for your continued support.
We understand that these are difficult times for everyone, but for those of you that are able to and would like to do more to help, it would really mean a lot.
Sign up here to receive our newsletter
;