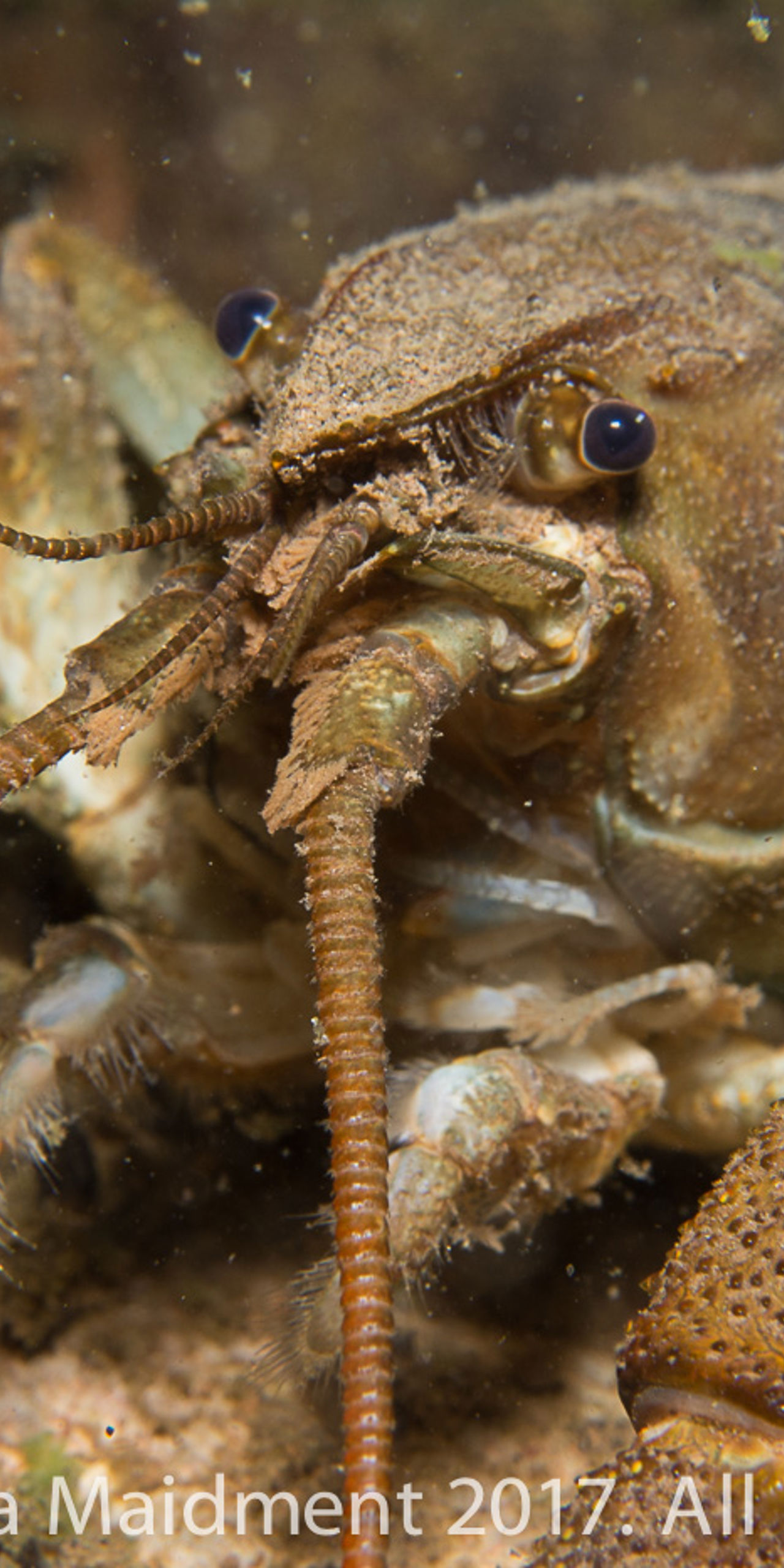 Crayfish hatchery and nursery
In 2023 Wildwood Trust was awarded £10,452 by the Devon Environment Foundation (DEF) to establish a crayfish hatchery and nursery at Wildwood Devon and a further £159,000 from Natural England to expand and develop this vital facility.
The white-clawed crayfish is the UK's only indigenous freshwater crayfish and has seen a decline of over 70% in the South West in the last 50 years. With only two remaining populations of white-clawed crayfish in Devon, time is running out to save these remarkable creatures. 
Our hatchery aims to restore population numbers and eliminate the threat of extinction and will provide a refuge for female crayfish - also known as berried females due to the way they carry their eggs on the underside of their abdomen.
Hatchlings will be raised at Wildwood Devon for a couple of years, before being released into arc sites and monitored as part of the Creedy Catchment Crayfish project. It is expected that their release will improve water quality, species diversity and ecosystem health. 
The first project of its kind undertaken at Wildwood, the charity has been working with partners including conservationist Jen Nightingale to ensure conditions in the hatchery are right for captive rearing and breeding.
DEF's support will also allow us to set up a crayfish tank inside the park to educate the population on this little-known species.
A big thank you also to Bradshaws Direct for providing high-quality pond supplies, including pond liners and repair kits for the project.  
Photo credit: Kenrina Maidment and Jen Nightingale
Sign up here to receive our newsletter
;