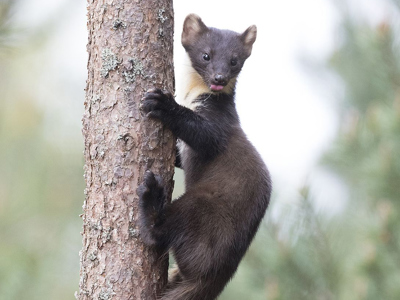 South East Pine Marten restoration project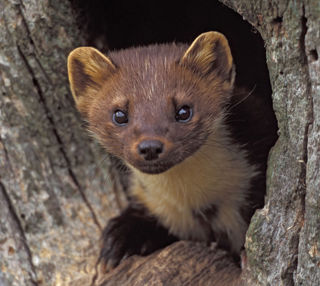 Kent Wildlife Trust and Wildwood Trust, in collaboration with Sussex Wildlife Trust, are assessing the possibility of restoring pine martens to the South East of England.
The European Pine Marten (Martes martes) was considered functionally extinct in England due to extensive hunting and loss of habitat throughout the 19th century. Today, this rare species is mainly found in Scotland and Ireland, and has also been re-introduced into suitable areas in other parts of the UK.
We would like to see the restoration of pine martens back to the South East of England as they are part of Britain's natural fauna and play important roles which contribute to a biodiverse environment by dispersing the seeds they eat as well as influencing small mammal populations through predation as part of their varied diet.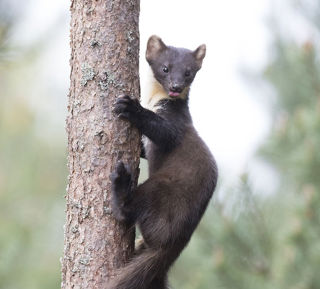 This project is in its early stages. We are currently determining whether the habitat in the South East is suitable for pine martens, and talking to a range of local people and stakeholders about how they feel about pine martens and their potential reintroduction (called ecological and social feasibility studies). We are forming a stakeholder working group to enable discussions between a range of key organisations and community groups. This stakeholder working group will be a key component in determining the outcomes of the South East pine marten project. We will share information about the members once confirmed.
For more information about the project, please contact Suzanne Kynaston (suzanne@wildwoodtrust.org) or Amy Fitzmaurice (amy.fitzmaurice@kentwildlife.org.uk) who are jointly managing this project with the Project Committee.
Sign up here to receive our newsletter
;