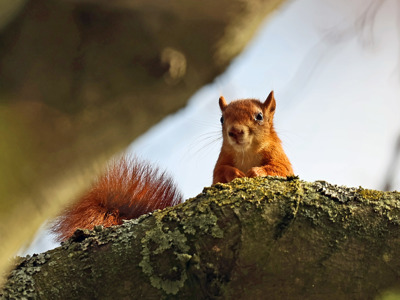 Red Squirrel Awareness Week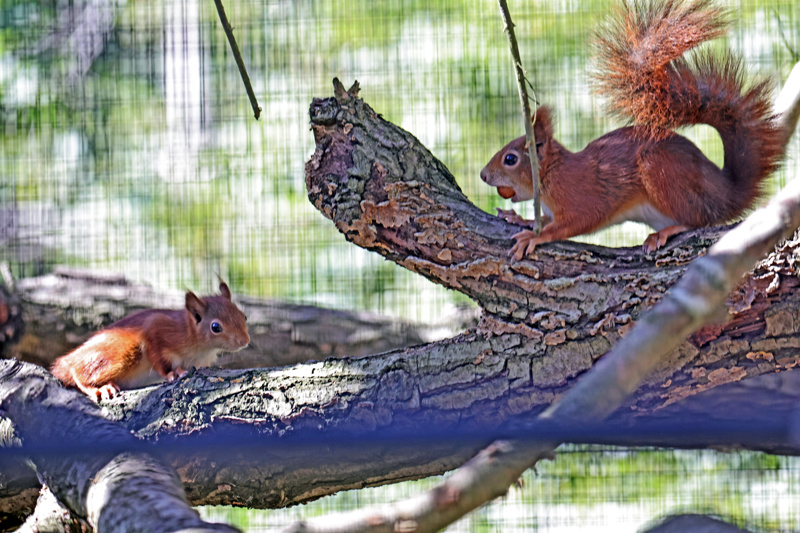 As the golden hues of autumn begin to paint the landscape, and leaves rustle underfoot, it's a timely reminder that we are in the midst of Red Squirrel Awareness Week!
This is a time to celebrate and champion one of the UK's most enchanting native creature. While these furry little icons face challenges in the wild, efforts by conservationists and charities like Wildwood Trust ensure their story is one of hope and resurgence.
If you are regular members of Wildwood Trust in Kent, you may have noticed our brand new red squirrel facilities built this year – a special thanks to Travis Perkins Dover for their generous donation of materials. These enclosures have proved very popular new homes for our resident reds.
In our off show area, we house our breeding group that support conservation projects across the country! Our breeding pair, Rose and Nutkin, are excellent parents and their young from previous years have helped contribute to the recovery of this incredible species. 2023 has been an exceptional year in Wildwood's twenty years' experience breeding red squirrels.
This year, Rose has been an amazing mother, giving birth to three separate litters over the course of the breeding season. In the wild squirrels often only have one litter, or if there are good feeding conditions they may produce two litters, but three is very rare. Rose has had a total of eight babies this year, or kits as baby squirrels are known.
Our Keepers could not believe their eyes when they went to check the group. "It is normally a process of counting six: Mum, Dad, and four juveniles," commented Steve, one of Wildwood's dedicated Keepers. "We couldn't believe what we were seeing when there was a tiny seventh baby in the group," said Kenny. Sarah added, "And then the excitement kept coming when the next day I spotted eight squirrels running around the enclosure."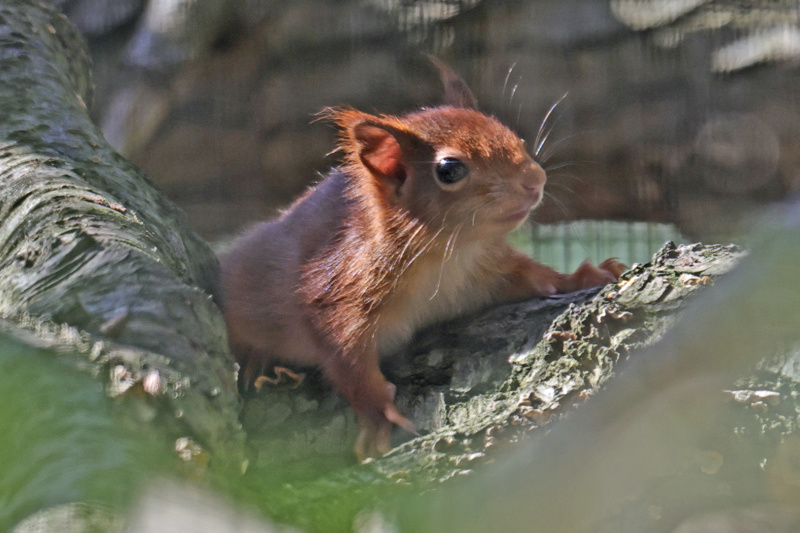 Over the past twenty years, Wildwood Trust has contributed to red squirrel reintroduction projects on both Anglesey Island, and Clocaenog Forest in Wales. We have joined forces with other major captive breeding collections to implement a national captive breeding group, and we are working closely with organisations around the country to make sure that no on forgets this charismatic native mammal – or what we can do to help its recovery.
Rose's kits will go on to either assist in the reintroduction project in Clocaenog Forest, or be part of the breeding programme in other collections around the country. For now however, she definitely has her hands full looking after all those babies!
We are very proud of the contribution Wildwood's red squirrels continue to make. In a world that often seems dominated by the grandeur of larger wildlife, it's heart-warming to witness the significance and impact of our smaller creatures.
Let's continue to spread the word and show our appreciation for the little red dynamos. Whether you visit them in our parks, support our reintroduction projects through donations, or simply share their story, every action counts.
Here's to another year of growth, hope and success for our red squirrels and the many hands working tirelessly behind the scenes at Wildwood Trust. Together, we can give red squirrels a bright future!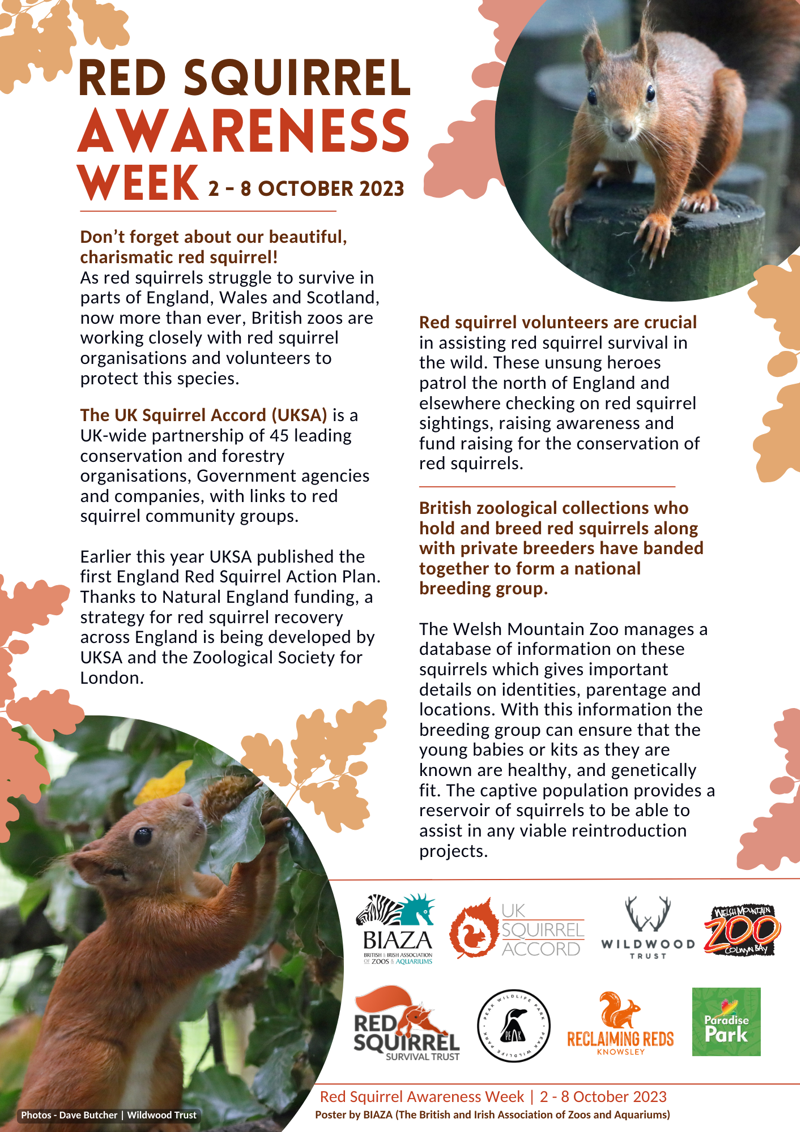 Sign up here to receive our newsletter
;